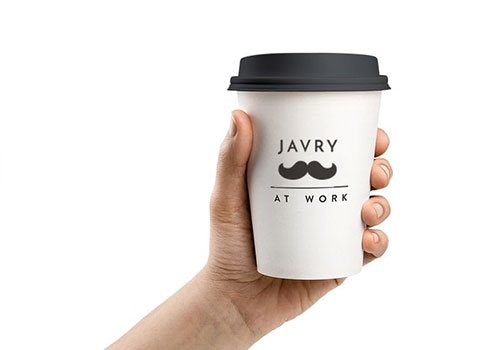 We founded Javry in order to promote the discovery of exceptional fair-trade coffees. After having served several thousand individuals, it is time now to serve demanding Belgian companies by offering their employees and customers exceptional coffee and high-quality coffee machines.
Our Commitments
For our clients - companies as well as individuals -, our commitments remain the same:
Quality first
Our customers chose Javry because they know that we will always choose what is best for them, whether in terms of coffee, coffee machine or service.
A respectful project
Whether it is for the land or the people who grow it, we are doing our best to reduce our ecological footprint and provide decent wages to our producers.
A flexible service
Our human size allows us to help personally all our customers, companies or individuals. This proximity and flexibility is part of our DNA.
Our Story
Back in 2013 when Vincenzo, founding father of Javry, realizes that it is impossible to buy quality fairtrade coffee without going to a specialized shop, often way too far.
After a few months of work, Javry.com is officially launched: it offers a coffee subscription service that allows Belgian and French people to receive a different fairtrade coffee every month in their mailbox.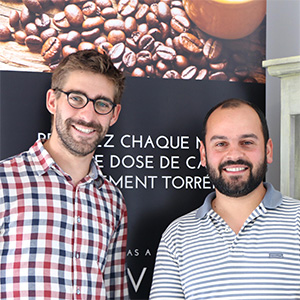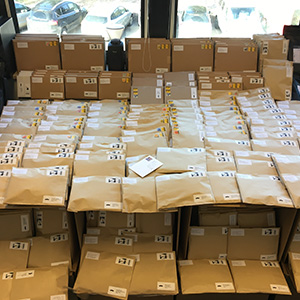 The project quickly gains attention and hundreds of subscribers receive their monthly dose of caffeinated happiness.
Several companies also show interest: they want to offer fairtrade coffee to their employees... From that moment, Javry starts developing, in addition to the coffee delivery, a rental service for automatic coffee machines. This is also when Maxence joins the team and becomes CEO of the company. A few months later, Pierre-Yves Orban will join him.
A few years later, four different colleagues joined the team, the number of companies that have subscribed hasn't stopped growing and today the weekly packages that need to be shipped almost exceed our little van's ability!
Nowadays, Javry focuses on its B2B activities but continues to address the needs of the individuals while continuously keeping the same mission in mind: offer quality moments over a nice cup of coffee.