Easy online management
Manage your coffee online: orders, quantities, delivery dates, recurrence, etc.
Customize your subscription at any time: your orders are shipped automatically when you need them.
Discover our automatic deliveries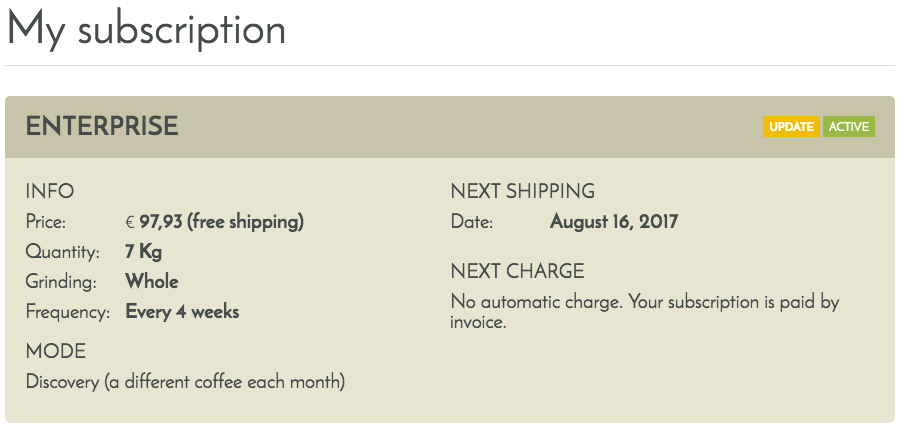 Online invoicing
Paper? so 2000'! Your invoices are available online in your company's account.
You can view and download them in one click, whenever and wherever you want.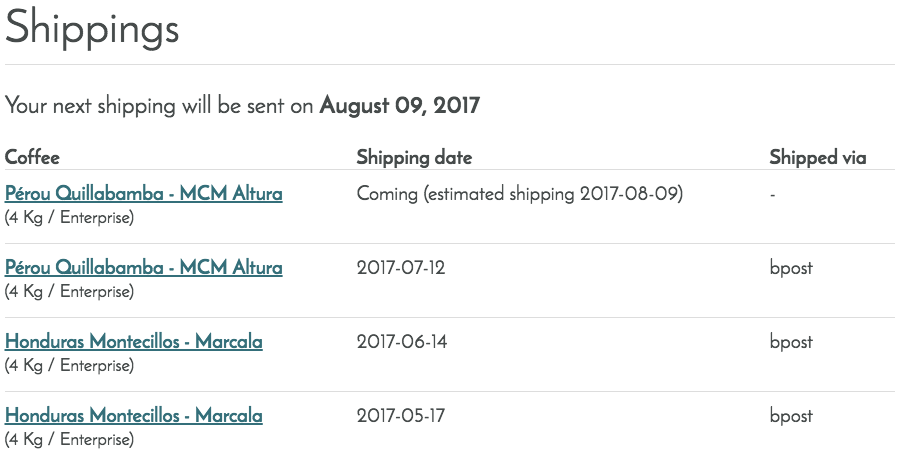 Order Tracking
Track your order at any time with the tracking code available for each package that we ship to your office.
You can also consult your orders & shipping history online.
Useful docs and videos
Did you lose the user manual of your machine?
We provide it online with videos and detailed information about the daily use of your machine (maintenance, descaling,…)