Looking for an original gift to offer?
Surprise your partner, a friend or a relative by giving her or him a Javry gift voucher! Javry gives you the opportunity to offer your beloved ones a coffee subscription for the duration of your choice. All you need to do is specify the amount of coffee you want to be delivered to her/him. The gift voucher will then directly be sent to the receiver's address by post, or via email.
You were looking for gifts at the last minute? No need to worry, should you need the gift voucher to be received asap, we'll send you a printable voucher for you to produce immediately at home.

Choose a subscription plan and duration according your wishes
Select the subscription plan of your choice. Specify the amount of coffee (250 grams or 500 grams) as well as the number of deliveries you want the receiver to receive (from 3 to 12 shipments). The number of shipments will define the duration of your gift, ranging from 3 to 12 months.

Three ways to offer your gift voucher
You can choose to have your gift voucher shipped by post to you, or directly to the receiver, at no extra cost, or to have it emailed to her/him. Alternatively, if you wish to order at the last minute, you will receive a printable voucher that will be made available to you immediately upon completing your purchase.

How the receiver will use the voucher
For your gift to be delivered, the lucky recipient will be invited to access Javry.com. After entering his unique voucher code, the receiver specifies the type of coffee grind of her/his choice (whole beans or ground coffee) as well as the shipping address. It's as easy as that! Let the Javry experience begin!
Have a voucher code? Use it!
Discover also our gift boxes: delicious coffee and chocolate pairings by Javry!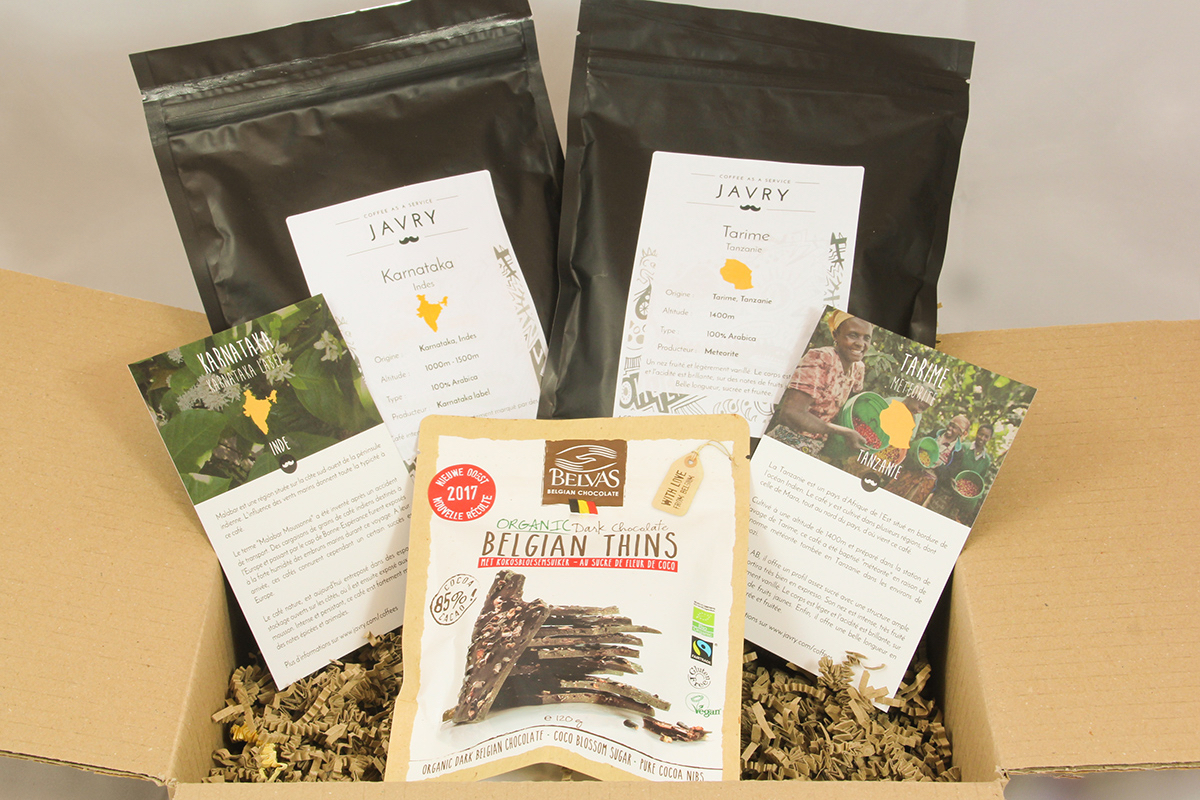 What the addressee receives
You can choose to have the gift voucher sent to your lucky recipient by post, by email, or to send it yourself
By email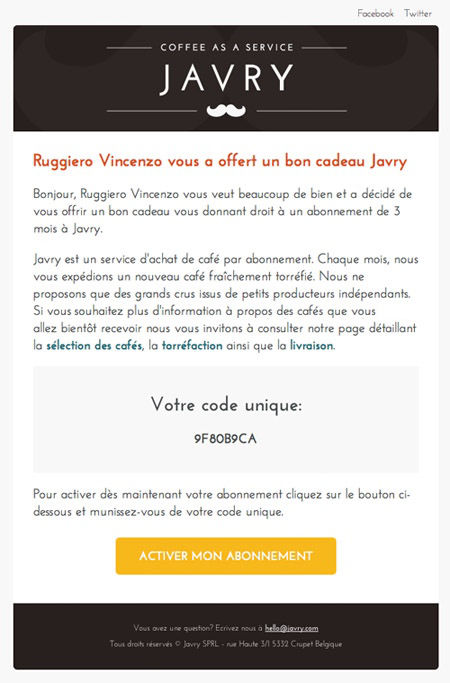 By post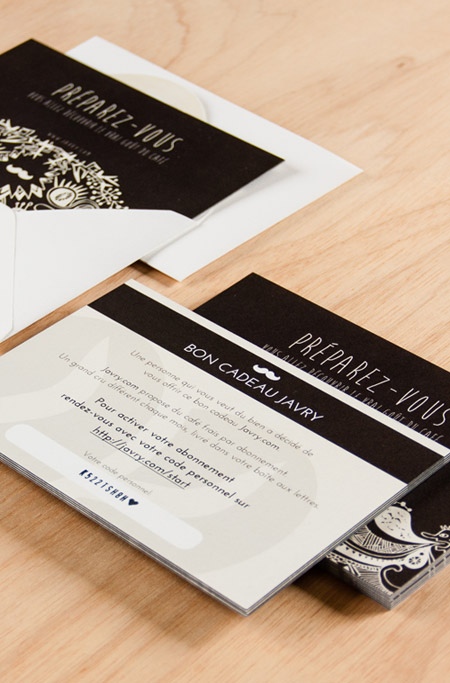 To print yourself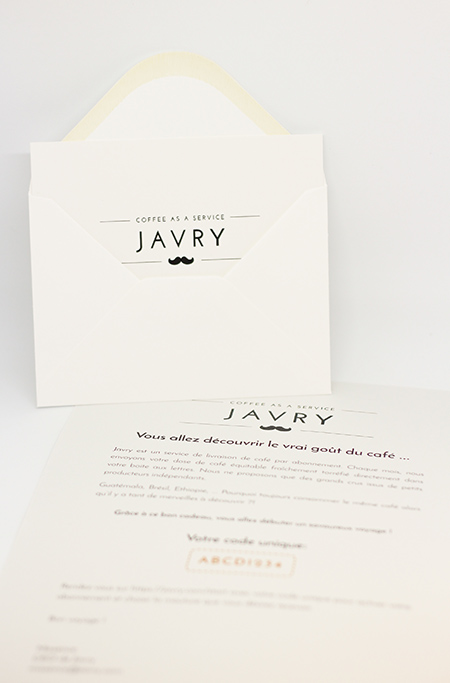 Once the receiver has used the gift voucher code, a parcel containing freshly-roasted coffee will be shipped each month directly to her/his mailbox.
Forget about fancy tiepins and wool socks, give an original present to your loved ones who enjoy fine coffee.